Discovery of the vacuolar exporter of strictosidine
The first report of a NPF-like transporter (CrNPF2.9) involved in the export of strictosidine from the vacuole to the cytosol has been recently done by Sarah O'Connor team in collaboration with EA2106 Nature Plant.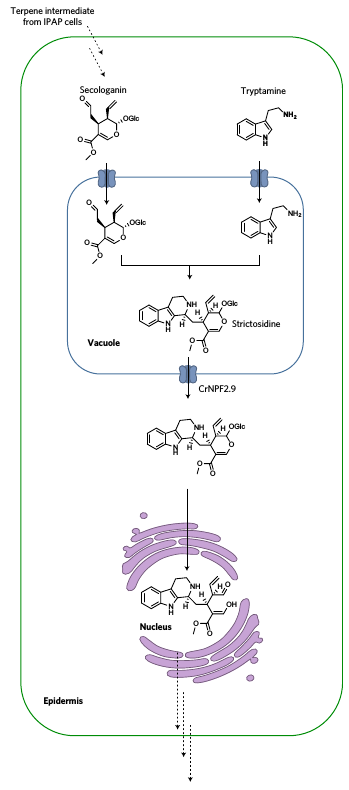 This transporter opens the road to strictosidine metabolism. This pivotal MIA is next processed in the nucleus by SGD.
Contact: Vincent Courdavault